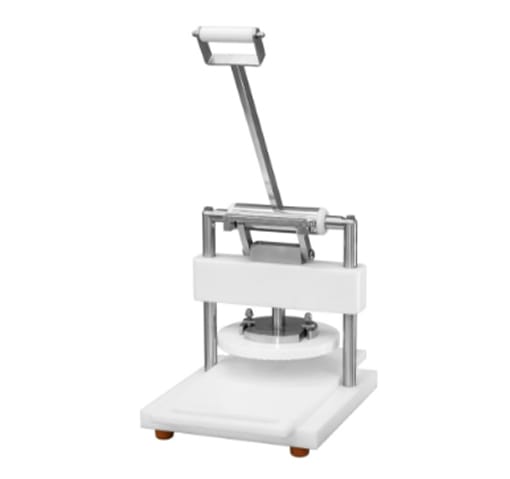 The Tenderstar manual meat press operates like the Econox manual tenderizer. It flattens and softens most types of meat quickly and effortlessly. With this press, it is possible to flatten about 40 parts in 5 minutes. The machine is equipped with a manual control arm that can be lowered to exert pressure on the piece of meat.
The plastic tray is rotating and sliding, which allows it to be adjusted according to the thickness of the product and allows the meat to be easily inserted under the press. In addition, this one is removable. It is therefore possible to mount a smooth plate for delicate meats such as poultry or a textured plate for meats such as beef or pork.
The manual meat press is ideal for escalope, dried meat, wok meat or even minute steaks.
Technical data:
Machine dimensions (H×W×D):
880 (1600 with feet)×400×450 mm
Belt width: 400 mm
Weight: 25 kg (36 kg with feet)
Warranty: 1 year